Dr. Reskovich is a dentist at Driftwood Dental in Courtenay, BC providing a variety of dental services.
Dr. Milton Reskovich Locum Dentist
Dr. Milton Reskovich has over 30 years of experience in offering cosmetic dental services and is a personal friend and contemporary of Dr. John McGaw. Dr. Reskovich graduated from Zagreb University in 1983 when he moved to Vancouver to practice in the Lower Mainland and Vancouver Island. We are fortunate to have his knowledge of cosmetic & implant dentistry available at Driftwood Dental until the Spring of 2021.
Our team is excited to be working with Dr. Reskovich and his experience of restorations for celebrity clients, dental implants and full mouth reconstructions which provides a great learning opportunity for our team.
Dr. Reskovich is also registered to provide IV sedation for nervous or anxious patients. He speaks Croatian and German fluently and in his spare time, can be found flying the North American skies in his Beech Bonanza or in his Pipistrel over the Adriatic.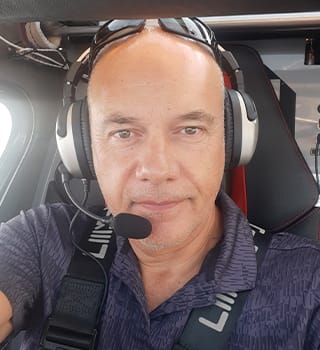 Dr. Milton Reskovich
General Dentist
DMD, Zagreb University