Dr. Wong is a dentist at Driftwood Dental in Courtenay, BC providing a variety of dental services including periodontics and prosthodontics.
Dr. Alan Wong General Dentist, DMD
Born and raised in Vancouver, Dr. Wong graduated from UBC with the Class of 2020. Over the past year, he was selected to participate in the prestigious General Practice Residency Program at Sunny Brook Hospital in New York State.

This one-year GPR residency offers a well-rounded general dentistry program that also focuses on treating patients with complex medical histories. He's looking forward to settling down in a clinic where he can build a lasting rapport with his patients – young and old – and with our team.

Fluent in English and Cantonese, Dr. Wong is a drummer, loves to cook Texas BBQ smoked meat, and is an avid fan of film and music. He's looking forward to coming home to the West Coast and we're looking forward to his arrival.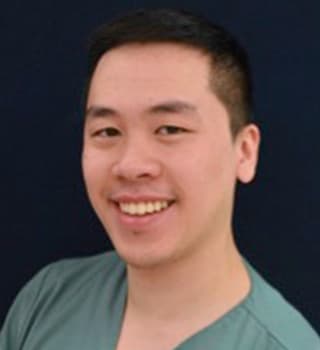 Dr. Alan Wong
General Dentist
DMD, University of British Columbia