Dr. Adams is a denturist at Driftwood Dental in Courtenay, BC who provides a variety of denture services.
Dr. Regan Adams DD
Regan is here to help Courtenay and Comox patients in need of dental / denture work – it's a natural fit to have a one-stop option to care for our patients in need of dentures.

Following in the footsteps of her Grandmother, a denturist and true pioneer in the denturism profession, Regan knew from a very young age, after spending hours at her Grandmother's clinic, that she would also pursue a career in denturism.

As soon as Regan graduated from high school, she enrolled in the Denture program at NAIT (Edmonton) and much to the delight of her Grandmother, received her Diploma of Denturism in 2014.

Regan found herself drawn to Vancouver Island for its beauty and nature and we're very happy to have her as an integral part of the team at Driftwood Dental.

Please call to schedule a consult and ask Regan about Teeth in a Day, implant-assisted dentures. The dental and denture field continues to evolve and we offer a variety of technologies.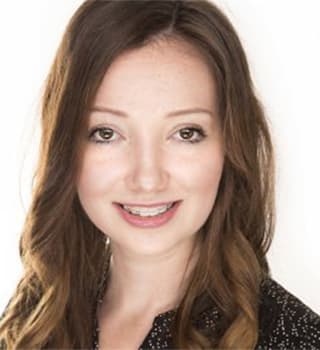 Dr. Regan Adams
Denturist
DD, Northern Alberta Institute of Technology