Dr. Moradi is a Certified Specialist in Endondontics providing dental services at Driftwood Dental in Courtenay, BC.
Dr. Eman Moradi, MD, FRCDC, Certified Specialist in Endondontics
Dr. Moradi is a Canadian Board Certified Endodontist, teacher, published specialist and guest lecturer.
After graduating as a General Dentist in 1998, Dr. Moradi's passion for Endodontics led him to become a Specialist by 2002.
Since then, he's developed his craft at his own clinic, published articles, a book and lectured throughout Iran.
His fascination was also shared with students at various Iranian universities and dental educational facilities.
After moving to Canada in 2014, Dr. Moradi became involved with the BCDA mentorship program and in July of 2017, he successfully received his Canadian certification as an Endodontic Specialist.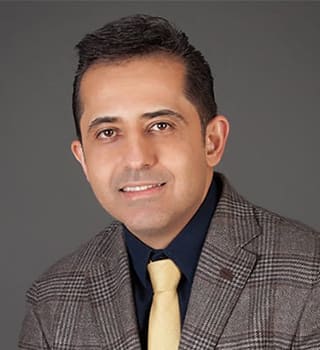 Dr. Eman Moradi
Endondontics Specialist
DDS, MSc, FRCDC, Shahid Beheshti University of Medical Sciences